Competition in the pickup truck class has always been fierce. For years, the segment has been locked in its own perpetual Game of Thrones. Ford, Chevy, Toyota, Nissan-they're all merely spokes on a wheel. One's on top one year, then the next truck is, and so forth-and on that wheel spins.
However, the 2021 Ram 1500 TRX is something different. Could it finally break the wheel? The people of Johns Creek, Cumming, and Roswell, Georgia, can answer that question for themselves as this all-new off-road pickup truck rolls onto showroom floors.
You know it well-this is one game you play to win. So, start your research and reach out to our team at Troncalli Chrysler Dodge Jeep Ram when you're ready to make your move!
---
Ram 1500 TRX Interior: Reign from a Leather Throne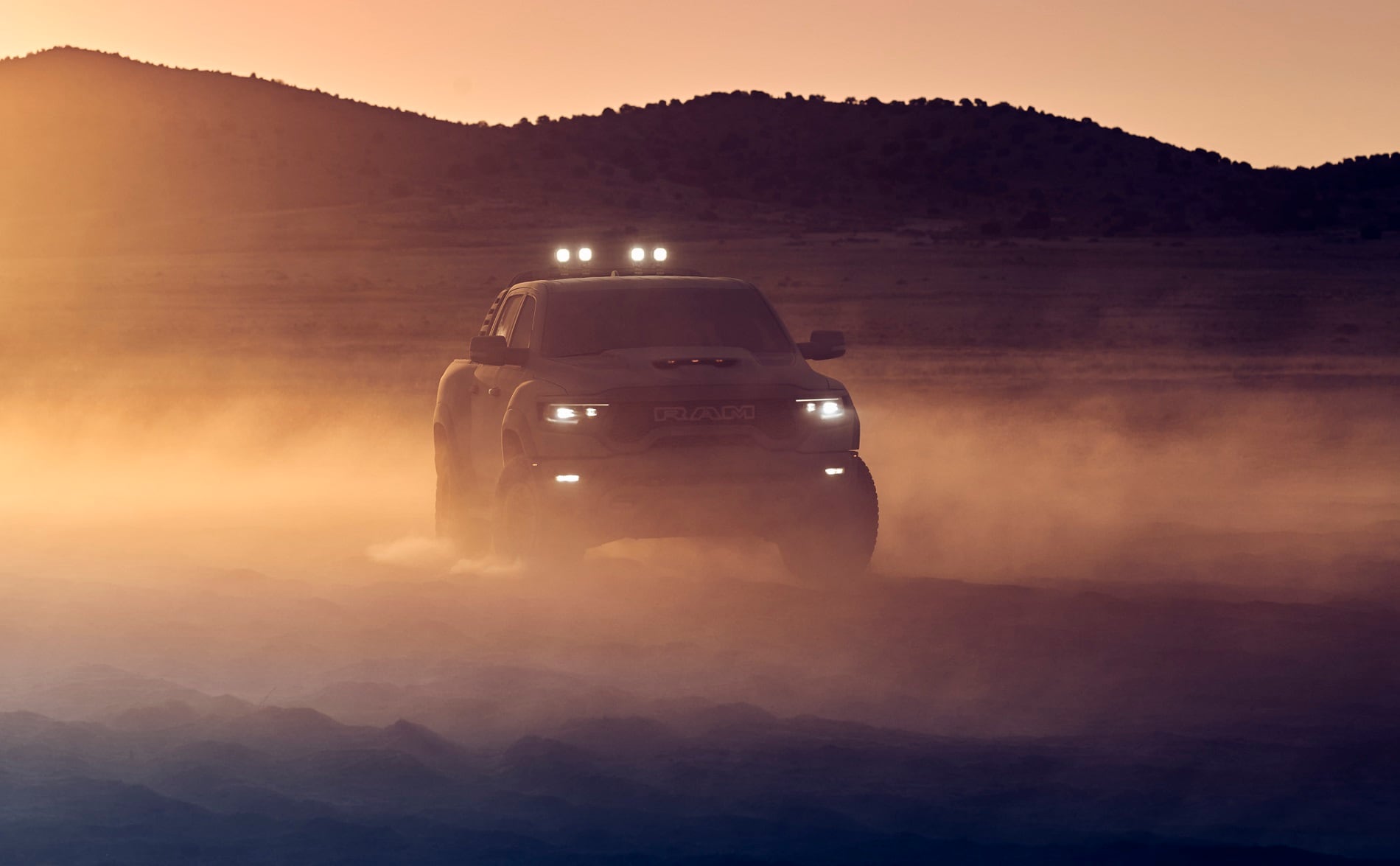 Iron is a fine metal for a throne-but leather seems so much more refined, no? From your perch in the available leather-trimmed driver's seat, you'll be surrounded by premium materials and features.
The flat-bottom steering wheel with integrated aluminum shift paddles is a performance enthusiast's dream come true. Take back control over your shift points for a more thrilling drive on the pavement or off it. The performance-bolstered driver's seat will keep you snug in place through sharp turns.
Wisdom makes a good king-and you'll have plenty of it as you reign over every landscape. An available Head-Up Display projects the data you'll need to drive smart directly in your line of sight.
---
Conquer the Seven Kingdoms of Off-Road Obstacles
Six unruly kingdoms of treacherous terrain are yours to rule. The Ram 1500 TRX can civilize them! A performance-tuned drive mode selector adapts to every adventure. From Georgia's grassy underbrush to the climate of the snowy north, you'll be ready for any off-road obstacle in your path.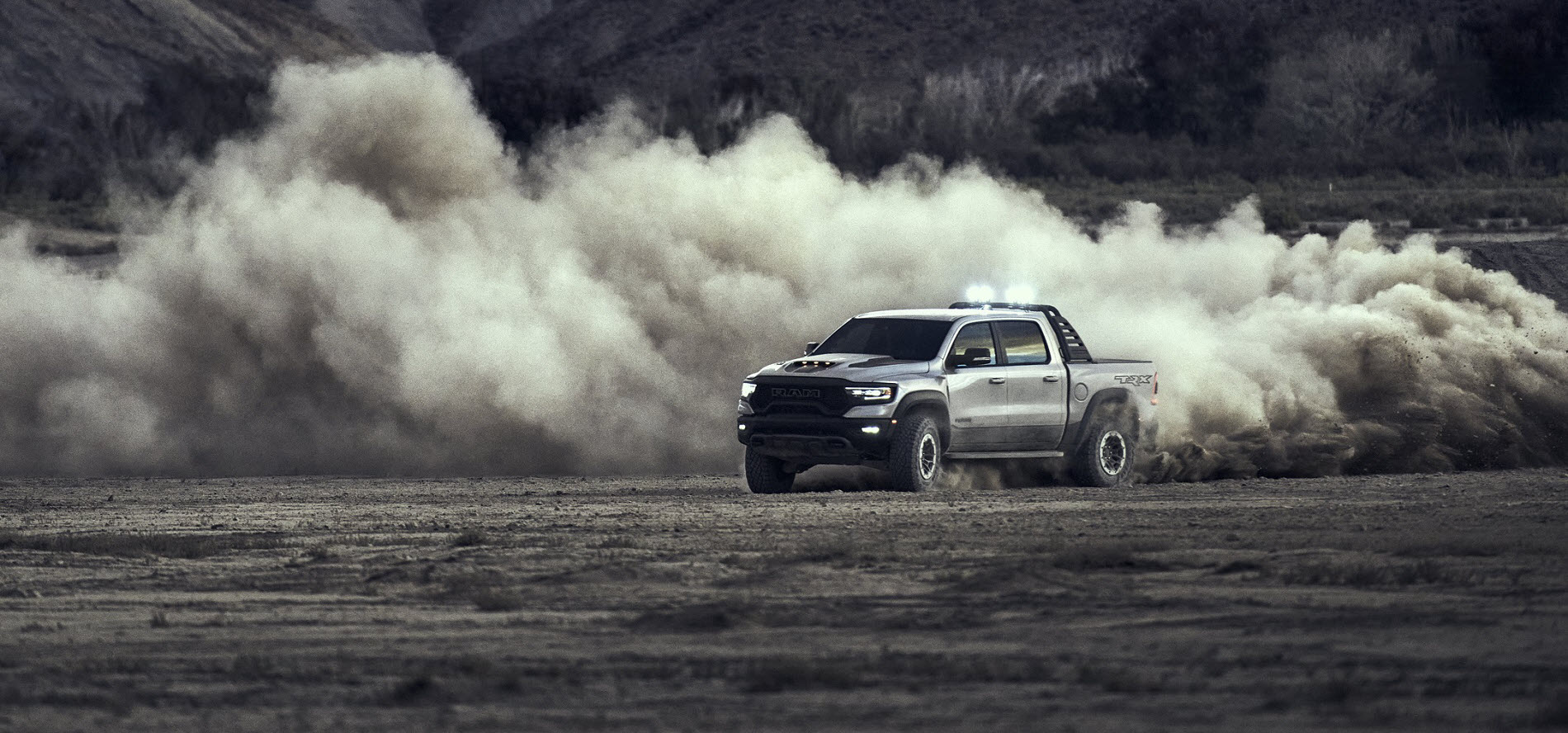 Sport-Not leaving the pavement? Find sport-tuned stability control for a smoother drive.   
Custom-Dial in your preferred steering feel, torque split, and suspension firmness.
Mud/Sand-Use an initial 45/55 torque split to calibrate throttle management and torque distribution for better traction.
Snow-Use a 45/55 initial torque split and manage horsepower for launches on snow and ice.
Rock-For boulders, use Selec-Speed® Control to hold a set velocity for controlled descent.
Baja-When taking on dunes, reduce shift times by 68% and set suspension on full damping.
---
Ram Truck Engine: Rain Dragon Fire and Horsepower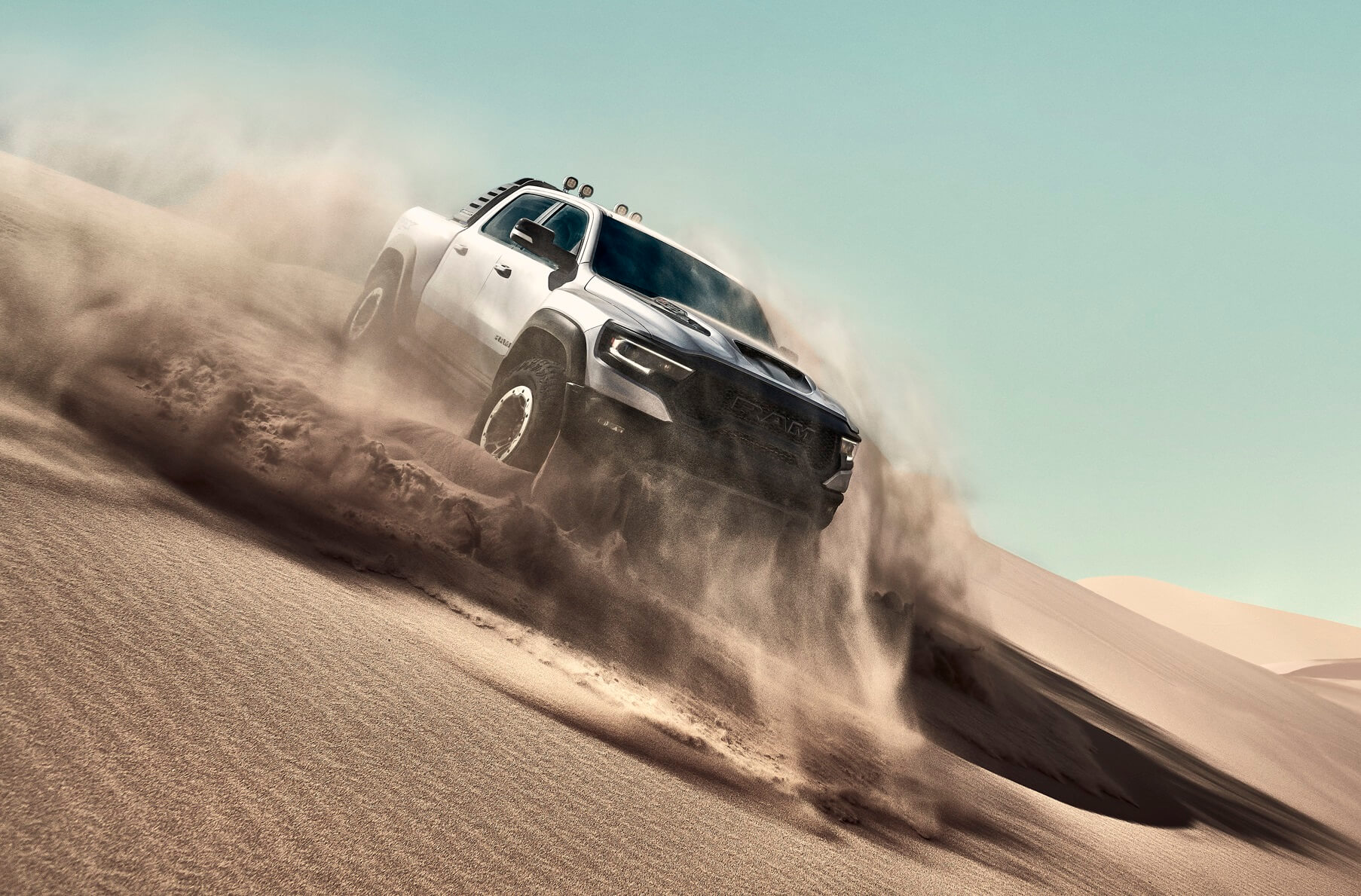 You're a dragon-it's time to show it. With Best-in-Class horsepower and torque, the TRX engine's roar will echo through the streets-no artificial sound enhancement needed.1
The engine itself is a Supercharged 6.2L HEMI® V8, a powerhouse that packs quite the punch. With up to 702 horsepower and 650 lb-ft of torque on tap, you can race to speeds of 60 MPH in 4.5 seconds. As the first Ram truck with Launch Control with Launch Assist, the 1500 TRX gets you up to speed fast.   
Punch that red engine start-stop button and see supercharged HEMI® power in action. You have a lot of firepower at your command! Use it wisely and judiciously as you stake your claim to the roads and trails alike.
---
Rule Every Off-Road Realm in the 2021 Ram 1500 TRX
The off-road pickup truck segment is so competitive, and the power has shifted once more. As the 2021 Ram 1500 TRX steps onto the scene, it does so with charisma and makes a serious impression.
Cumming, Roswell, and Johns Creek, GA, drivers count themselves impressed! If you like what you've seen so far, you may want to try out this pickup truck for yourself.
Schedule your Ram 1500 TRX test drive at Troncalli CDJR today!  
1 Class based on light-duty pickups.