At Troncalli CDJR, we are proud to be involved with so many great organizations. Check out our Sponsorships below!
Alliance Francaise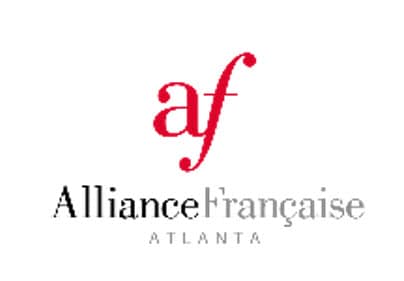 The Alliance Francaise of Atlanta is a member support 501c3 non-profit organization whose mission is to promote the French language and francophone cultures through education and cross-cultural programs. 
Bear on the Square - Appalachian Arts 
The Bear on the Square Mountain Festival, Inc. is a not-for-profit Cultural Arts Organization whose mission is to help preserve and celebrate the history and culture of the Southern Appalachian Mountains.
Bald Ridge Lodge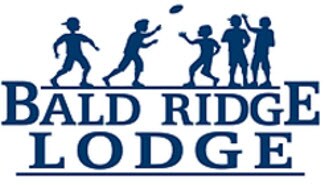 The Bald Ridge Lodge is a nurturing, home-like stabilization facility where young men learn the skills they need to be successful in life.
CASA - Children in Family Court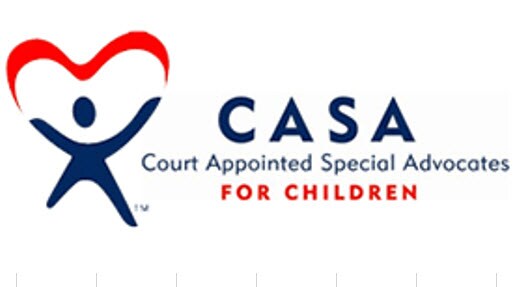 Georgia Court Appointed Special Advocates, Inc. is a nonprofit organization dedicated to improving the lives of children in foster care throughout the state.
Chattahoochee River Club - Swimming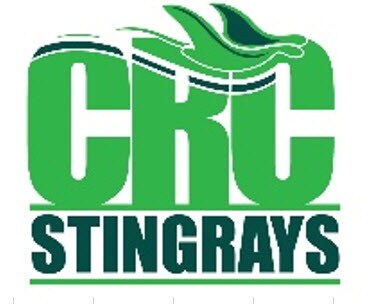 The Chattahoochee River Club Stingrays are a summer swim team within the Atlanta Swim Association. Established in 2008, they take great pride in their fun summer program for kids all over the community.
Children's Healthcare of Atlanta - Leukemia & Lymphoma Society 

Children's Healthcare of Atlanta has an amazing team of Pediatricians to make sure patients are comfortable and happy while in their care.
Dahlonega Trail Fest - Appalachian Trail Conservancy
Trail Fest is a festival of outdoor enthusiasts revolving around all aspects of non-motorized recreation including hiking, backpacking, canoeing, and more.
Dawson County Chamber of Commerce - Mountain Madness Trail Run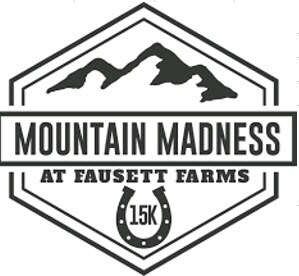 Mountain Madness 15K Trail Run is located in the foothills of our community in Dawson County. Beginning with a wide-open start, participants have ample time to space out and enter the double track trail. 
Denmark High School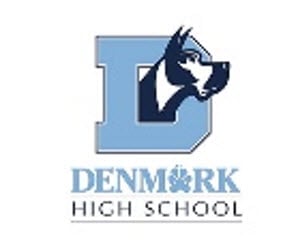 Denmark High School is the sixth tradition high school in Forsyth County and we are proud to sponsor their Baseball, Swim & Dive, and Volleyball teams.
Etowah Valley Mambas Shotgun Team

At Etowah Valley Sporting Clays, they embrace the chance to work with the young people in our communities. Their youth program is an opportunity for young people to learn the skills needed for competitive clay target shooting in a safe and controlled environment. 
Family Promise of Forsyth Co. Family Festival & Bed Race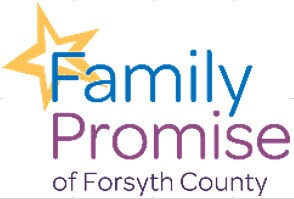 The Family Festival & Bed Race is a signature event with all proceeds benefiting Family Promise of Forsyth County, Inc.  It gives the community a chance to be a part in helping families who are experiencing homelessness regain or gain sustainable independence.
Fellowship of Christian Athletes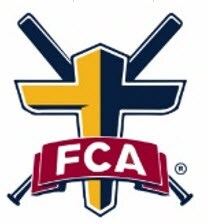 FCA fights to unite two passions, faith and athletics, to impact the world for Jesus Christ.
They've been on one mission for over 60 years.
Flood Student Community Missions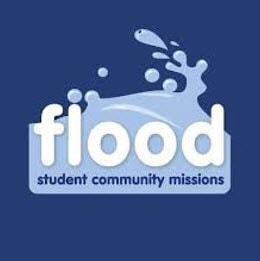 Flood exists to cultivate servant hearts in students by providing local mission opportunities for students to saturate their communities with hearts and hands of Christ.
Forsyth County BYOT iRun & 5K & Evening of Elegance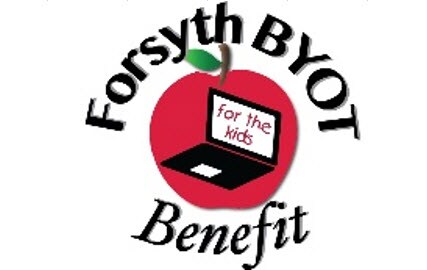 Forsyth County began the Forsyth BYOT Benefit in 2013 when they learned of the hundreds of students in our affluent county who did not have the technological means at home to do basic homework: devices and Internet.
Forsyth Central High School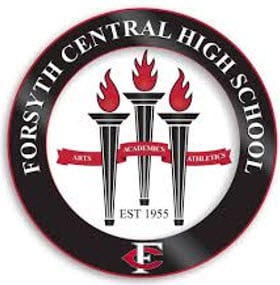 We are proud to Sponsor Forsyth Central High School and their many departments including the Automotive Club, Band Boosters, Baseball, Basketball, Football, Wrestling, Deca, and Yearbook.
Forsyth County Community Connection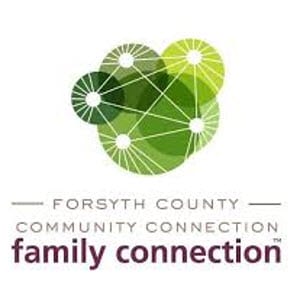 The mission of Forsyth County Community Connection (FCCC) is to connect the needs of vulnerable children and families to agencies and volunteers.
Forsyth County Family Haven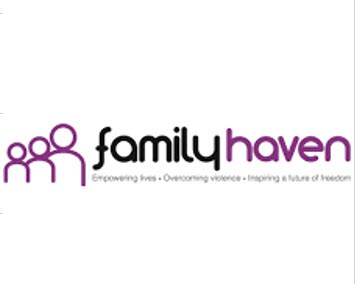 Forsyth County Family Haven was incorporated in 1989 for the purpose of providing safe temporary shelter, individual crisis support and referral services for victims of violence.
Forsyth County Sheriff's Department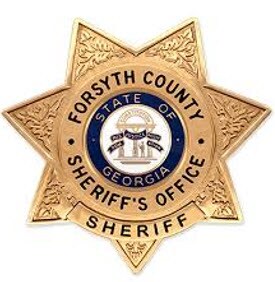 The Forsyth County Sheriff's Office exists to protect life and property, deter crime, create relationships in our community, and to set an example of professionalism in our service to others.
Furkids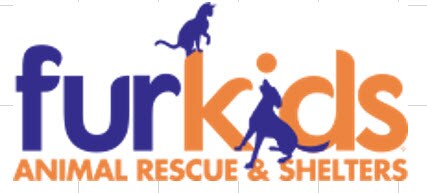 Furkids, headquartered in Atlanta, GA, is a 501(c)(3) nonprofit charitable organization that operates the largest cage-free, no-kill shelter in the Southeast for rescued cats and Sadie's Place, a no-kill shelter for dogs.
Greater North Fulton Chamber of Commerce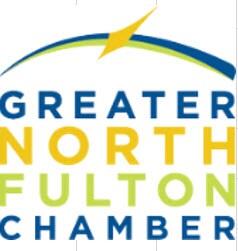 The Greater North Fulton Chamber of Commerce strives t
o be the recognized leader for business growth, talent development and regional prosperity.
Humane Society of Forsyth County

With great events like Bark & Boogie Ball, Pour for Paws, Cherry St Spring Fest, and Shelter Supply Drives, the Human Society of Forsyth county is the largest no-kill, non-profit Humane Center in the county. 
International Mountain Biking Association - Yonah Project

 Yonah Preserve Trails is the name of a multi-use trail system located on a 1,000-acre piece of property in Cleveland, Georgia.  The trails are great for mountain biking, hiking, trail running, and dog walking
The City of Cumming Independence Day 5K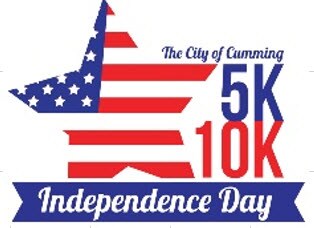 This race was designed to celebrate America's freedom! The streets of Cumming Georgia are lined with close to 30,000 parade spectators to see the historic collection of Steam Engine tractors and historic vehicles pass through downtown and across the square.
Jesse's House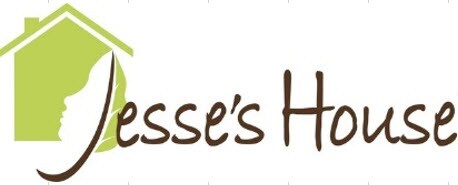 Since inception in 1998, Jesse's House has served over 900 female youth from over 21 counties in Georgia. Jesse's House takes pride in providing a safe haven and excellent care of these young ladies during a difficult period in their lives.
Johns Creek Art Center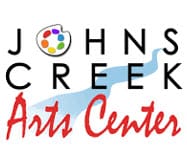 The Johns Creek Arts Center strives to inspire artistic development by stimulating individual creativity and devising a catalyst for personal and community growth by providing quality art instruction and outreach programs.
Knights of Columbus - St. Benedict Golf Outing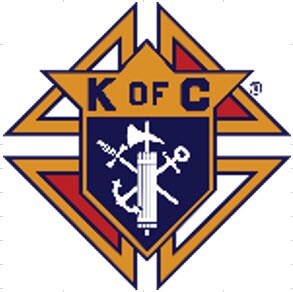 The KOC is an international organization of catholic men 18 years of age or older.  The Knights' mission is to make their parish and community a better place by supporting parish activities and enhancing their own faith. 
Lambert High School Longhorns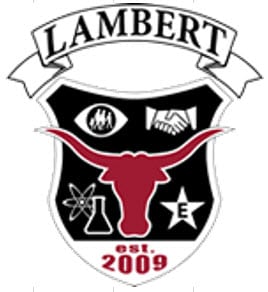 We are proud to support the many athletic teams of Lambert High School in Forsyth County including Basketball, Cheerleading, Football, Golf, Lacrosse, Soccer, and Volleyball. 
Lanier Forsyth Rotary Club - Down & Derby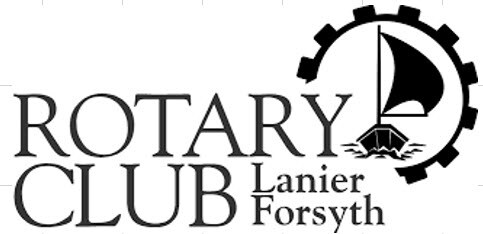 Proceeds from the annual Down & Derby event went to help support several local charities including L.E.A.D.E.R., Baldridge Lodge, CASA of Forsyth County, Family Promise, Jessie's House and B.A.D.G.E.
Lanier Athletic Association - Baseball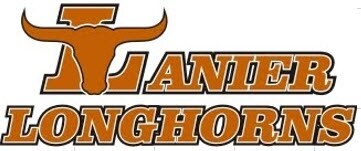 Opened in the Fall 2010, Lanier High School is an Academy High School in the award-winning Gwinnett County Public Schools district. Most LHS students come from Lanier Middle School, which is fed by Sycamore Elementary, Sugar Hill Elementary and the new White Oak Elementary.
Laurel Springs Swim Team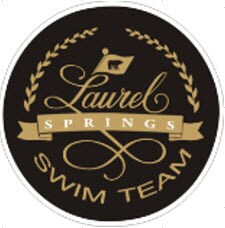 The Laurel Springs Piranhas team is part of the Atlanta Swim Association (ASA) swim league for kids and offers swim training including fun and competitive practices and meets.
Lumpkin County High School - Softball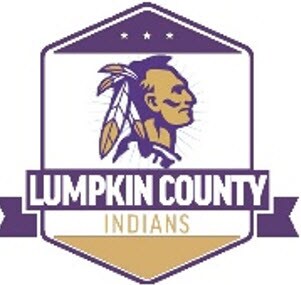 We are proud to support Lumpkin County High School's Softball team and their mission to prepare all students for successful and productive lives in an ever-changing world.
Mill Creek Athletic Association - Lacrosse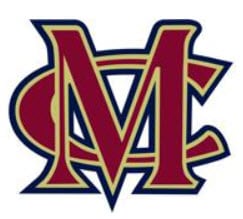 MC Lacrosse strives to develop the lacrosse skills of our youth and teach them the spirit of teamwork and good sportsmanship.
North Forsyth High School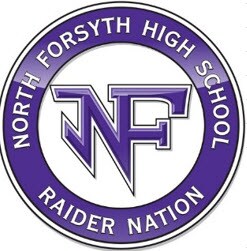 We are proud to support North Forsyth High School and activities including band, basketball, baseball, softball, cheerleading, cross country, football, and soccer. 
North Georgia Crappie Anglers

 The North Georgia Crappie Anglers are a Sport Fishing Club that provides education at its monthly meetings where professional biologists, fishing guides, experienced members from other area fishing clubs, fishing professionals, and others are invited to speak to members on issues such as the status of health and the population of Crappie in Lake Lanier. 
Relay for Life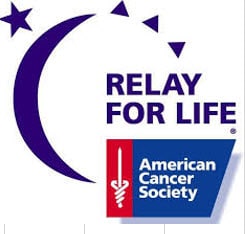 The mission of Relay For Life is to raise funds to improve cancer survival, decrease the incidence of cancer, and improve the quality of life for cancer patients and their caretakers.
Run Above the Clouds - Woody Gap School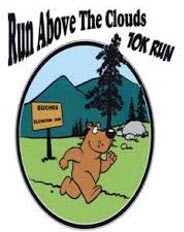 The Run Above the Clouds is a benefit for the students of Woody Gap School, the smallest and only K-12 public school in Georgia. Every year The Run Above the Clouds awards scholarships to graduating seniors and to postgraduates of Woody Gap School to encourage them to continue their education.
SAFFT Child & Family Services Foster - Your Color Craze 5K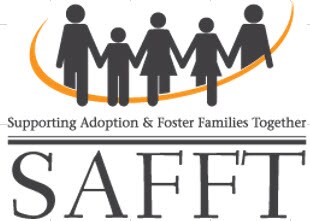 Supporting Adoption & Foster Families Together is a 501(c)(3) nonprofit organization that protects children, rebuilds families, and empowers caregivers. They provide integrated services to children who have been abused or neglected and support their caregivers. 
Sawnee Mountain Thunder Baseball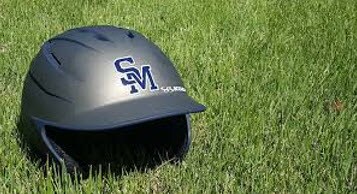 We are proud to support the Sawnee Mountain Thunder Travel Baseball team who plays for and represents our community.
Shine Peddlars Metric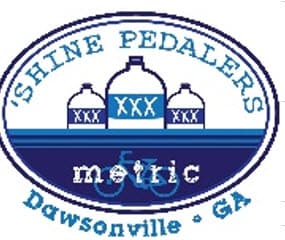 Shine Pedalers Metric is a bike ride through Dawson County held the last Saturday of July. Metric Century and Half Century offers a challenging ride through the trails of Dawson County. 
South Cherokee High School - Baseball
Cherokee High School Baseball team strives to meet the social, emotional, and cognitive needs of all students to prepare them to become productive members of a diverse and ever-changing society. 
South Forsyth High School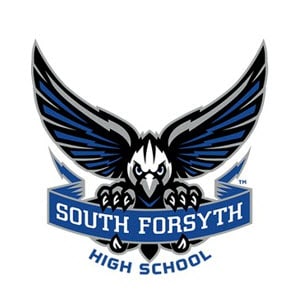 With over 2200 students, over 200 faculty, staff and administrators, and over 130 classrooms, South Forsyth High School is a thriving, bustling community of teachers, learners, athletes, performers, and achievers. We are proud to support their band boosters, baseball, softball, cheerleading, cross country, football, lacrosse, and swim & dive. 
Super Sweetie Sprint 5k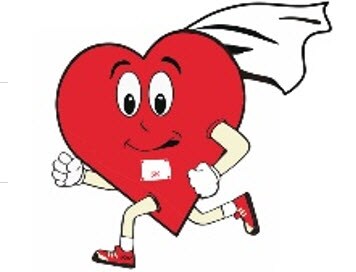 The Super Sweetie Spring 5K is an event in our community that strives to continue the work and bring the dream alive of Rob Hasse, who was working on the revitalization of the Mary Alice Park trail system.
Tams School Street Playhouse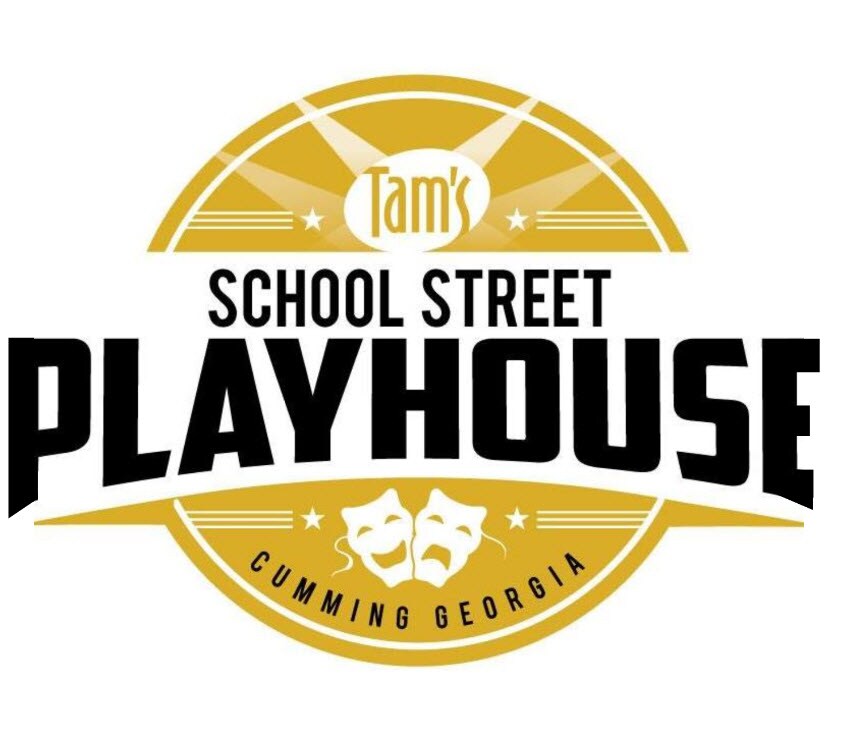 As a performing arts venue, Tam's School Street Playhouse provides quality entertainment throughout the season offering plays, musicals, concerts, with fine dining provided by Tam's Backstage Food and Spirits.
The Cottage School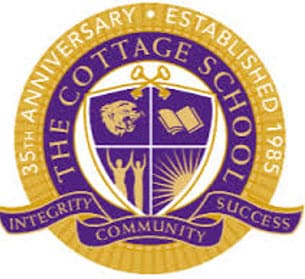 Building a sense of self for students with special learning needs through academic and experiential programming, The Cottage School (TCS) prepares individuals for fulfillment of their true potential as confident, productive, and independent adults.
Trout Fest - Cold Water Fishery Conservation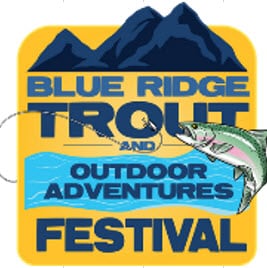 Blue Ridge Trout & Outdoor Adventures Festival - designated as the Official Trout Festival of Georgia by the state legislature - gathers fishermen, river sports enthusiasts, and allied outdoor recreation fans and their families in Blue Ridge, Georgia for fun, education, food, live music and services.
Van Purser Forsyth Challenge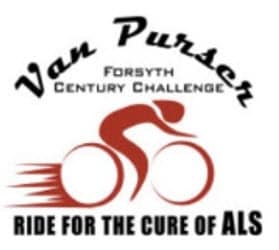 The Van Purser Forsyth Challenge for ALS offers a great ride through the scenic valleys and hills of Forsyth County. 
West Forsyth High School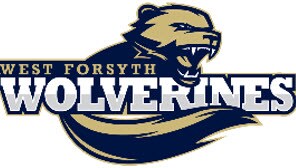 West Forsyth High School encourages and recognizes excellence in both students and staff members and provides high-level teaching strategies. We are proud to support their basketball, football, lacrosse, and baseball dugout club. 
White County High School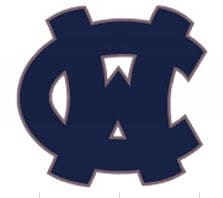 White County High School strives to create and maintain a secure and safe environment for student learning in all academic and career technical areas and we are proud to support their Cheerleading squad.